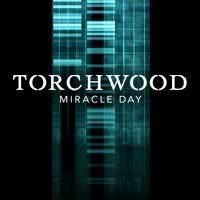 It's week nine in the production of
Torchwood
, and the end of the second month of the shoot! However, there's still some three months of filming left to go so no time to wind down for the production team - as usual there was filming in progress by two or more units over the course of the week, both around Los Angeles (with scenes taking place at places like the beach and an old stadium) and on the Warner Bros studio backlot. Plus, a rather important birthday to celebrate ...
Cast highlighted this week included
John Barrowman
,
Eve Myles
,
Mekhi Phifer
,
Ernie Hudson
,
Dichen Lachman
and
Alexa Havins
- not to mention of course the silent majority of supporting actors, extras and stand-ins working on the production!
See the full story here:
http://www.doctorwhonews.net/2011/03/dwn120311233008-torchwood-week-nine.html